BEYOND WORDS
Unforgettable Sarajevo Journey
Surrounded by mountains and the river, this compact, cultured, caring and fun city is Europe's fastest-growing capital, with a palpable sense of reinvention.
4 DAYS TOUR
Destination
Bosnia and Herzegovina
Information

Tour Plan

Location

Gallery

Reviews

Additional Info

Similar Tours
Sarajevo is blessed with some incredibly beautiful parks which manage, in typical Balkan style, to straddle the line between a bucolic naturalness and well-kept grace. As soon as the sun is out this is where you'll find locals lolling, picnicking and often getting their gear off and catching some rays.
What's included
Departure Location
Slavija Square, Belgrade, Serbia
Return Location
Slavija Square, Belgrade, Serbia
Price includes
A guided tour of important places

Entrance tickets indicated in the program

Professionally guided tour
Price does not include
Current Hotel Taxes and Service Charges

Departure Taxes or Visa handling fees

Entrance tickets to monuments and museums

Excess baggage charge

Meals, unless expressly states

Services not specifically stated in the itinerary

Tips to guide and driver

Visa arrangements
If you want to catch a break from an accelerated pace of life, get to know the light and relaxing rhythm of Sarajevo. Hospitable and pleasant locals. A walk  on Bascarsija. Famous Sarajevo kebabs and delicious pies under the honeycomb. Baklava, urmasice, as well as traditional Bosnian coffee served in fildans with ratluk (special kind of sweets). These are just a small part of what you will experience on this journey.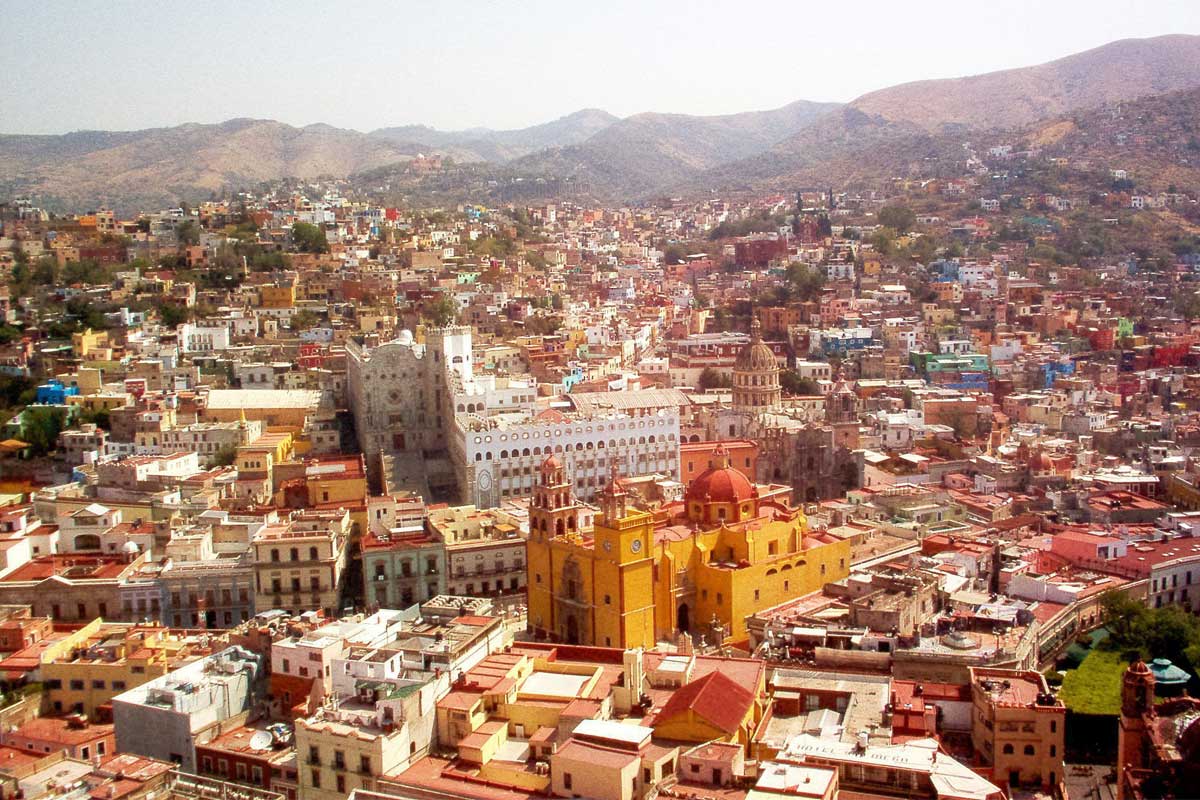 Four tips for a more complete experience of Sarajevo
Let us give you some useful tips to make your stay in Sarajevo as pleasant as possible: 
1. Intimacy among people is completely acceptable in Sarajevo. So locals who have just met you can ask questions about work, family or marital status, which in some other areas could be considered extremely personal questions. Also, don't surprise by frequent shoulder straps, grunts, and kissing as a sign of greetings.
2. Coffee in Sarajevo is a good idea at any time of the day. Drinking coffee is a kind of ritual and it is a reason for the gathering of friends, or family and conversation. If someone invite you to their home, expect that the host will first offer you coffee. It is customary to take off shoes at the entrance, when entering the house. Also, it's a nice habit to bring some nice gift to the host.
3. Remember that people in Sarajevo don't include tips in the account amounts.  We can advise you to leave a tip in gratitude for a good service. In cafes, the amount is rounded, while in restaurants, the tip of ten percent of the amount of the account is sufficient.
4. Religious buildings in Sarajevo are open to visitors, but you should be properly dressed during the visit. During visits to mosques, women should be in trousers or longer skirts, covered hands, and wear a scarf over their heads, and men should wear pants below their knees. When entering the mosque, it is obligatory to remove the shoes. Photographing in religious objects is not acceptable only at the time of prayer, while in all other circumstances taking pictures is permitted.
Day 1
Departure from Belgrade
Departure from Belgrade. Please, check the exact departure time 3 days before the date.
Night driving through Serbia towards Sarajevo, with occasional breaks.
Day 2
Meet Sarajevo
Upon arrival, we are going to the  sightseeing of the city on foot:
We will see the Old Orthodox Church, one of the oldest religious objects in Sarajevo. After that we will experience Baščaršija - an old Sarajevo charms from the 15th century built by Isa Beg Isaković when the city was founded. We will visit Sebilj Square - a recognizable symbol of the city on Baščaršija square (wooden fountain of Sebilj )and only preserved from the former hundred, whose style of construction is in Bosnia brought the Ottomans. Kazandžiluk street, Gazi Husrev-bey Mosque- built before the 16th century and declared a national monument. We will find out more about Ottoman era in old bazaar "Bezistan" .
Furthermore we will see the first modern hotel in Sarajevo and hear the stories of the first Waltz dance and celebrities that stayed here. Then we will continue to the famous Latin Bridge where was assasinated the Austrian Archduke Franz-Ferdinand.
Skenderija, National Theater - the magnificent building from the 19th century, one of the first directors was the famous Serbian writer Branislav Nusic,  "City Hall" - the most beautiful and most representative object from the Austro-Hungarian period and the trademark of that time, Inat house - moved to the needs of construction City Hall, today transformed into a restaurant with an unusual story and a name that many believe to be a proof of Bosnian stubbornness, a Jewish temple and a synagogue.
Bridges at Miljacka river,  Maria's Court or Maria's Yard - one of the most important remains of the Austro-Hungarian palace with a hidden yard, which has been nominated for the European prize for public urban space....
Leisure time for individual activities.
Optional: going to dinner at a national restaurant.
Overnight.
Day 3
Bosnian Pyramids
Departure for the Bosnian Pyramids and the Tunnel "Ravne". This is the world's largest complex of pyramidal structures. They are discovered by accident, when the famous archaeologist and anthropologist  Semir Osmanagic, visited a museum in Visoko, he noticed a strange shape of a hill. He called it  "Visočica" - "The Pyramid of the Sun" (220 meters high, larger than the Keops's Pyramid), and the hill of "Plješevica" - "The Pyramid of the Moon" (190 meters).
The valley of the pyramid consists of the "Pyramid of the Dragon" (90 meters), the elevation of the "Temple of Mother Earth" (Baptist) and "Pyramid of Love" (Cemerac).
We will hear about the research of the underground labyrinth called "Ravne", which includes a network of underground tunnels and rooms. It is said that true value of the tunnel consists of high concentrations of negative ions and the original Schuman's resonance of 7.83Hz. Ioni allow the body to be psychologically and physically revitalized, making it an isolated space in which visitors are allowed to stay in order to improve their health.
Visitors can also stay in special energy-potent spots, Mega-ceramic block K2, as well as in a medicinal room with the highest concentration of negative ions.
A tour of archaeological excavations on the northern side of the "Pyramid of the Sun".
Free time to walk through the arranged forest area and park "Ravne 2", where yoga and meditation platforms are located, concert stage with natural theater, stone geometric circles, megalith blocks, park balls, spiral garden and many other unusual contents that will surely not leave you indifferent.
Return to Sarajevo. Leisure.
Overnight.
Day 4
Vrelo Bosne
Breakfast. 
We are on the way to Vrelo Bosne, a monument of nature that extends as much as 603 hectares at the foot of Mount Igman. Famous tourist attraction and favourite picnic spot for local visitors consists of several small islands connected by bridges over numerous smaller streams of Bosnia, a park with ducks, swans and more than 20 plant and animal species (but also indigenous species - trout trout) large alley with chestnuts and plateaus trees planted in the Austro-Hungarian period, numerous attractions such as driving rivers, restaurants, covered rest areas and playgrounds are waiting for you in a fenced monument of the nature of magical beauty.
The nature paradise is waiting for you in the park with springs, ponds and streams. 
Return to Sarajevo. Free time. 
Departure from the agreed place to Belgrade
Arrival to Belgrade late in the evening. (End of Service)
More about Bosnia and Herzegovina
Bosnia and Herzegovina is perhaps the most intriguing country in the Balkans where the East and West intertwine.The combination of tradition and modernity, but also a perfect harmony with nature, is what reflects the landscape of BiH.
Sarajevo is blessed with some incredibly beautiful parks which manage, in typical Balkan style, to straddle the line between a bucolic naturalness and well-kept grace. As soon as the sun is out this is where you'll find locals lolling, picnicking and often getting their gear off and catching some rays.
More about this tour
Sarajevo has a hugely diverse culinary scene and creates barbeque and sweets as if the city invented them; here's where you can experience authentic Balkan cooking, whether that be traditional or contemporary, but purely Bosnian.
Sarajevo is an incredibly cheap city and museum prices are very affordable for a traveller's budget. It does, however, have a lot of things that will in fact cost you nothing at all.
Bosnia and Herzegovina has both a vibrant history and a flourishing present. Visit the following to discover the work of various designers from mid-century to today.