Information

Tour Plan

Location

Gallery

Reviews

Similar Tours
What's included
Additional Information
Tour include meals: On this tour you will have the opportunity to try homemade Serbian food
Price includes
A guided tour of important places

First class or best available hotels in the area

Meals, unless expressly states

Medical insurance and emergency insurance

Services not specifically stated in the itinerary
Price does not include
Entrance tickets to monuments and museums

Excess baggage charge

Tips to guide and driver

Visa arrangements
West Serbia
Mountain Zlatibor – mountain of golden pines, slightly rounded heights, and with the highest peak "Tornik"  (1496 meters). It is located in the southwestern part of Serbia, about 200 km from Belgrade. This region is famous not just for its fantastic nature,  but also as a great holiday resort. Here you can still see traces of the past, old crafts and traditional customs.
Picturesque villages around Zlatibor are ideal for a real holiday.  Especially in the period of  the local events and interesting festivals.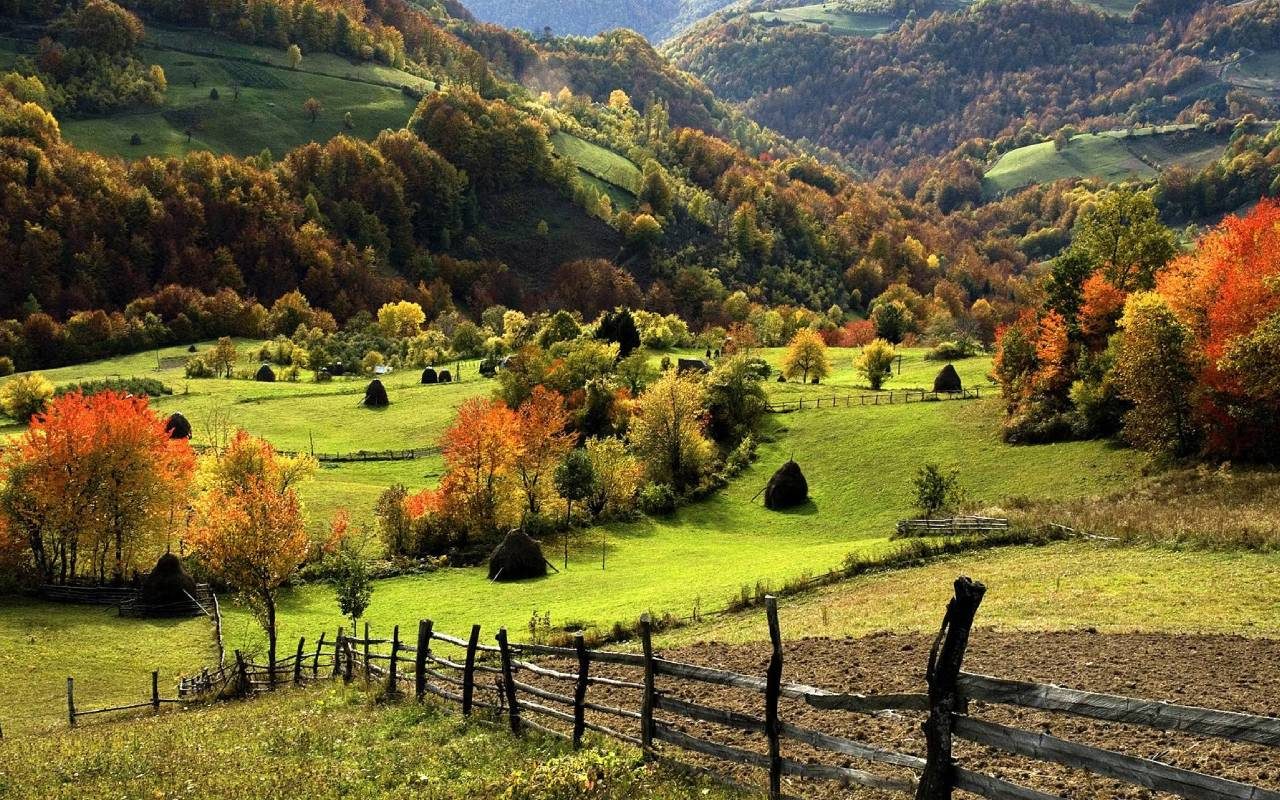 Arilje is a city with a very long history. There is a lot of evidence that testifies to life in this region since the time of the ancient period, and the most conserved traces date back to the period of the medieval Serbian state. In the town of Arilje before the war, taverns played a special role in social life. Kafana was the place where  people of all occupations : traders, craftsmen, clerks, workers, farmers, usually holidays and market days, socialize, refresh drink, read newspapers "on the handle" with a yellow frame.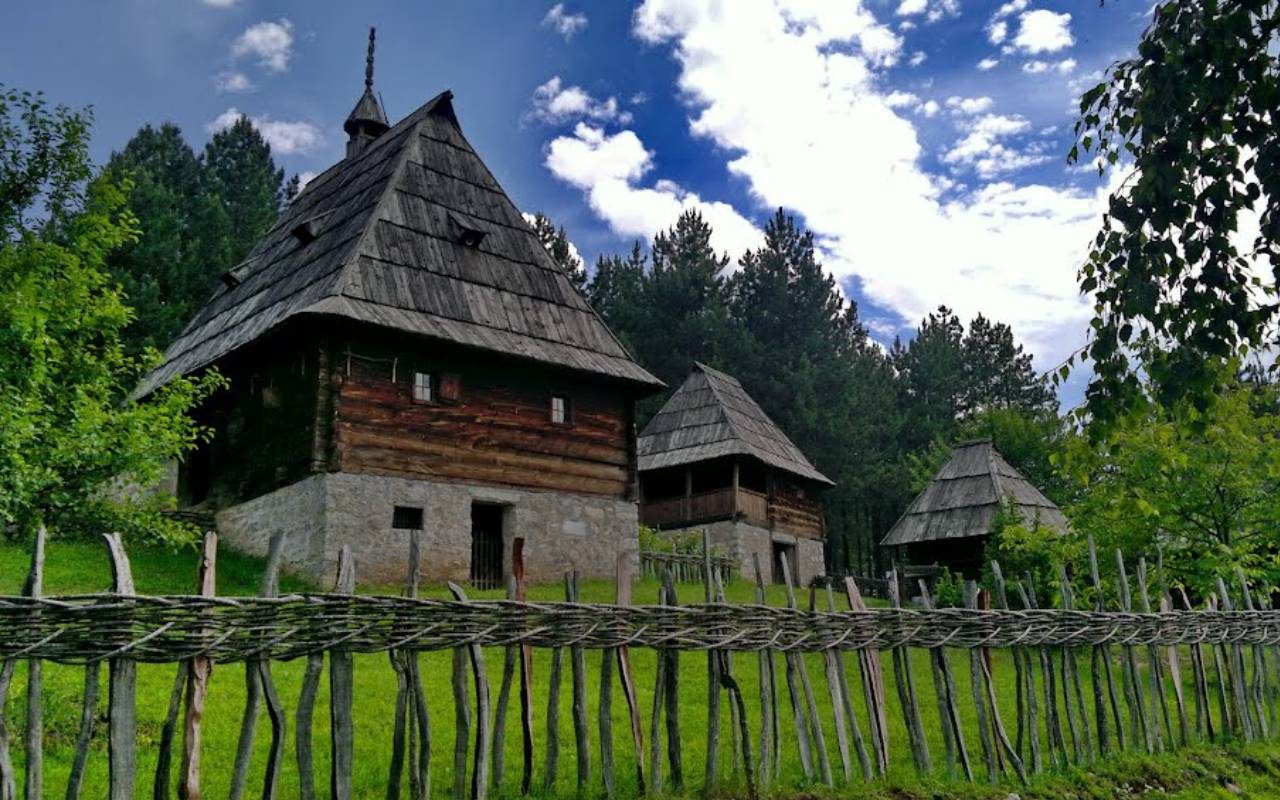 Serbian food in this part of the country is irresistibly delicious and very piquant. It meets the needs of most demanding gourmets. Turbulent history has left its imprint on the food that is consumed today. There is influences of Mediterranean, Oriental and Austria-Hungary.  Every region in Serbia has its own peculiarities and differences. In this tour, let us introduce you with tasteful food from Western part of Serbia…
DAY 1

DAY 2

DAY 3

DAY 4

DAY 5
DAY 1
West Serbia
Arrival to Belgrade Airport, drive along West Serbia, a region of charming towns and idyllic mountain villages. At every step the visitor can enjoy remarkable and healthy nature, examples of cultural tradition and all kind of activities, all accompanied by a wealth of culinary experiences. Break for refreshment and tasting of delicious homemade food at the rural household, in the heart of untouched nature. Visit to distillery – the largest producer of fruit brandies with geographic origin, awarded with numerous prizes for quality of "rakia" products. Tasting of finest rakija. Continue direction Zlatibor mountain. Dinner with traditional menu from West Serbia. Overnight in 4 star hotel.
DAY 2
Zlatibor Region
Zlatibor region has its own specialties such as: prosciutto, brandy, buckwheat pie, and attractive and the most unique among them a set of bun or "bun with everything" (komplet lepinja). For breakfast we will have "komplet lepinja", made by the already baked egg bun down and mixed with cream cheese. It goes well with yogurt. Visit to the Staro Selo Sirogojno Open air Museum which reconstructs the authentic way of life of Dinaric highlanders from the 19th century. Traditional brunch with interactive culinary course /preparing kačamak with wooden spoons adding kaymak and young cheese – corn meal, hominy/. Visit to the most famous smoke house in the region, which produces smoked delicacies. Tasting of delicious smoked products and wines. Dinner in restaurant on Zlatibor mountain. Overnight.
DAY 3
Sumadija
After breakfast drive direction Arilje – "the Raspberry Metropolis" and visit to the Saint Achilles church, featuring beautiful well preserved frescoes. Continue to the rural tourist household in Arilje and cordial welcome by wonderful locals who produces highest quality rakija, natural raspberry juices and runs workshop for traditional costumes. Big traditional lunch including the renowned raspberry cake. Continue direction Belgrade with break in the rural tourist household in Grabovica village, famous for excellent plum and cherry rakija. Drive along gentle Šumadija slopes and arrival to unique ethno farm – rural property for dinner. After dinner transfer to Belgrade and hotel accommodation. Overnight.
DAY 4
Belgrade
DAY 4.
Sightseeing of Belgrade which gives the first impression of the most important parts of the city. During panoramic sightseeing we will see: building of Government of Serbia, Saint Sava Temple – second largest Orthodox church in the world; Parliament building, Saint Marks church and Republic and Terazije square. Afterwards, walk through city centre – the pedestrian street of Prince Mihailo and see the mixture of main European architectural styles and feel the atmosphere of the Belgrade promenade in combination with the stylish and cozy coffee shops, restaurants and modern shops. Visit famous Kalemegdan fortress, unique museum of Belgrade history: remains of the ancient Roman city of Singidunum, Upper town, Roman well, the Military museum and Kalemegdan park – the main city park with many sculptures and monuments of eminent Serbs. In medieval fortress we will see: viewpoint from which most scenic photos of Belgrade are made, ''Zindan'' gate, Ruzica Church and the Chapel of Saint Petka, built over the famous miraculous water spring and symbol of Belgrade ''Pobednik'' – Victor monument. We continue to 19th Century Belgrade, where you will see Orthodox Cathedral – extremely valuable treasure representing the icons from 18th – 20th century, Princess Ljubica's Mansion – typical Balkan architectural style building, today a museum with exhibition of the Serbian history of the 19th century.
Lunch in restaurant, followed by visit to the ''Rakia bar'' (Serbian plum brandy), an unique restaurant concept in which the finest fruit distillates are always served with creative, expertly paired food, in a contemporary setting that is sure to delight your senses.
Big traditional dinner with local music entertainment. Overnight in hotel in Belgrade.
DAY 5
Departure Day
After breakfast free time until transfer to Belgrade airport. Departure flight and end of program.