The urban settlement Zeleni venac (Green Wreath), known as "Zelenjak", is located in the very center of the capital. The first tenant of the first building in Green Wreath was a German lady – Mrs. Herman. She came to Serbia with her husband and three children in search for a better life. After the death of her husband, she opened the tavern in the place of today's McDonald's.
Instead of the name, she put out a tin plate with a wreath of green coloured leaves. That's how the restaurant got its name "Green Wreath", and then the entire neighborhood.  The tavern survived both world wars, and it was destroyed in the sixties  in order to build a bus stop in its place.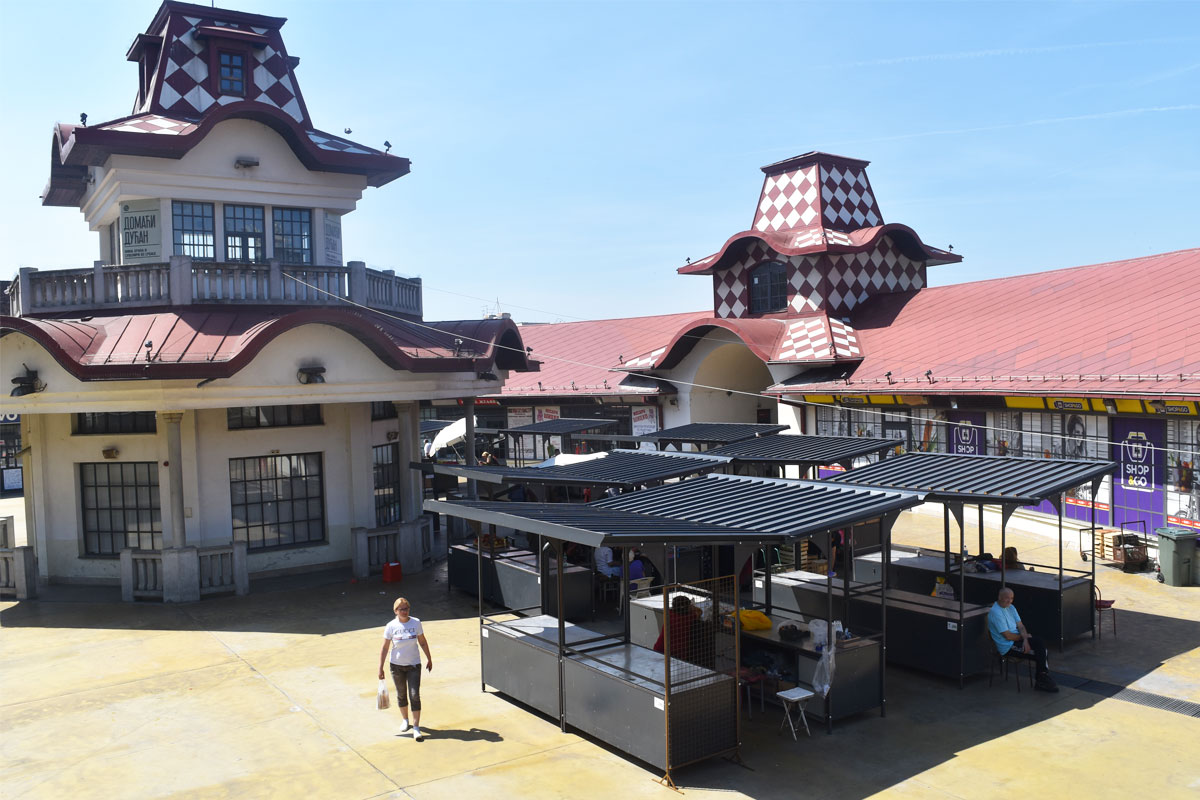 Farmer's Market
The Green Wreath aka Zeleni Venac – where the first Assembly of Serbian farmers was held, right after World War I – was the most modern market of all. Perfectly organized, with the widest offer, so that the citizens of Belgrade called it "The Queen of the Market". Its building, which adorns the dome on top, is now under the protection of the state as a cultural monument, and is considered the oldest active market in the Balkans.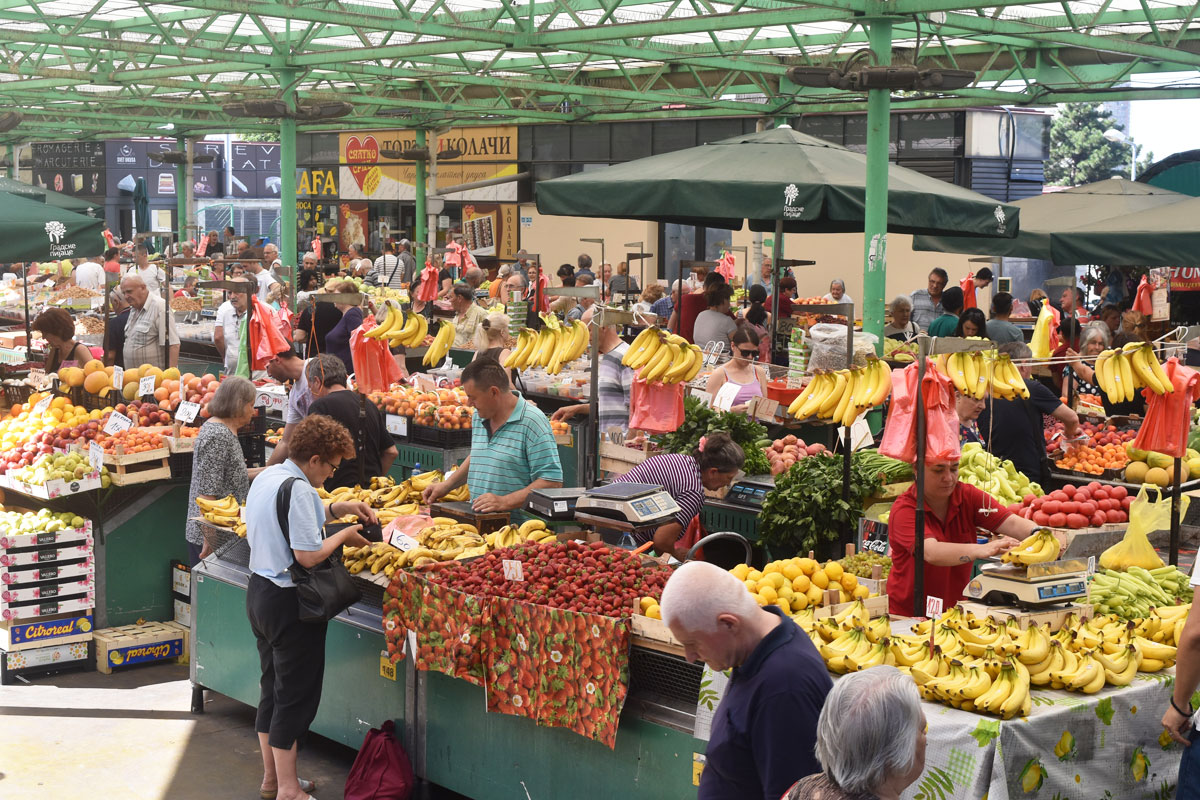 At the beginning of 2007,  the City of Belgrade  completely renovated the Market. Apart from the building for dairy products, public garages and shops, the area for selling fruits and vegetables is covered with a transparent canopy and air-conditioned. Today "Zeleni Venac" is one of the most modern green markets in the Balkans. Due to a unique architectural solution, the entire complex of the Market was declared a cultural monument of special importance.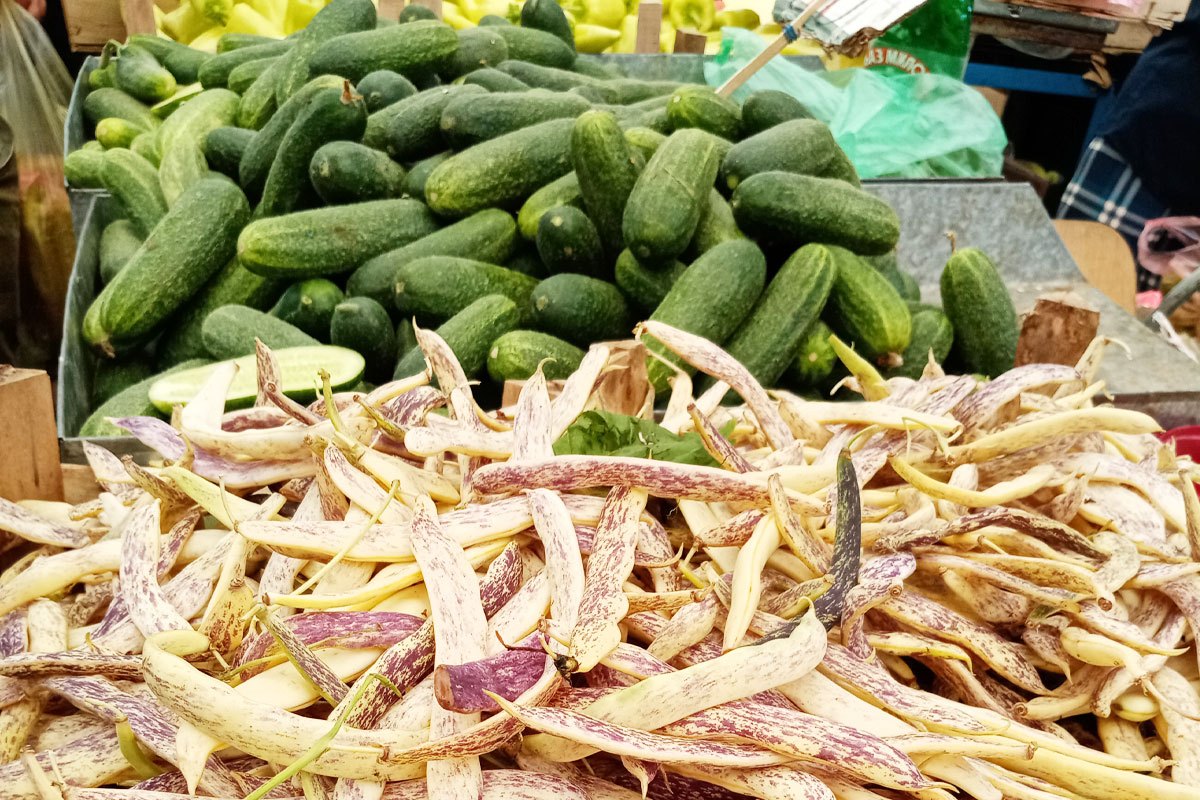 Here you can find fresh fruit and vegetables from all over Serbia. Farmers come every morning and offer their customers delicious products from their own gardens. Also, it is ideal place for Vegeterians and Vegans.  Thanks to its location, but also very affordable prices, which many experienced buyers say are the lowest in the city, it is extremely busy and almost always full of retailers and customers.